Problem: Within the interface setup I have to choose the IPv4 subnet manually.
Expected outcome: It should choose it automatically.
Foreman and Proxy versions: 1.23
Foreman and Proxy plugin versions:
Distribution and version: Ubuntu 16
Other relevant data:
Ass you can see here:


Foreman already know, that this host is in subnet PE-public.
And in the interface config it is not chosen automatically.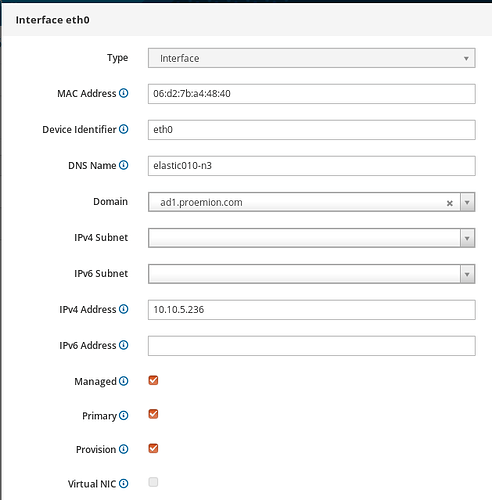 Ii have to choose it manually: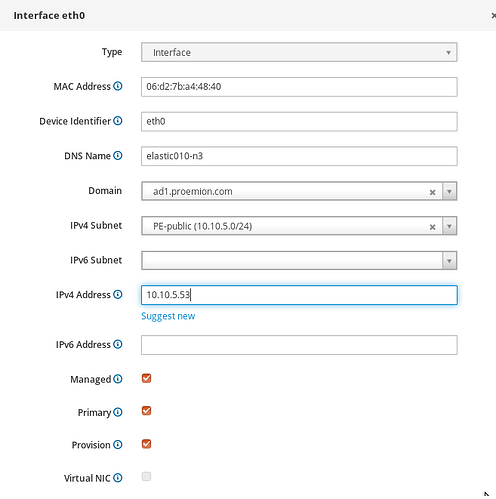 Is there a way to avoid that behaviour?