Problem:
Under "Hosts" - "All Hosts", the column "Boot time" displays incorrect values.
It never gets updated.
Running uptime on the host reveals a discrepancy. It is incorrect for all hosts.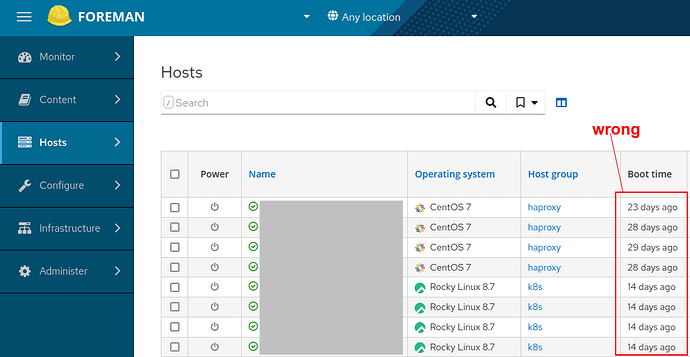 Expected outcome:
With REX working correctly, "Boot time" should be correct at all times, at least after a Reboot Job has ran.
Foreman and Proxy versions:
3.5.1
Foreman and Proxy plugin versions:
foreman-tasks 7.1.1
foreman_remote_execution 8.2.0
katello 4.7.3
Distribution and version:
Foreman: Rocky Linux 8
Hosts: CentOS 7, Rocky Linux 8, Rocky Linux 9
Other relevant data:
All hosts have Tracer installed and enabled.