Hey,
we had a great idea of creating new menu item when Foreman is started in development mode called "Develop tools". This was merged yesterday. So far, there is only one item GraphiQL but I would like to start discussion about…
…any existing tools we already have that is worth putting into the menu?
Dev dependencies we have.
Rails features that are helpful to be mentioned.
Maybe links to online resources like API V2 docs?
…any recommendations to add new tools to the menu?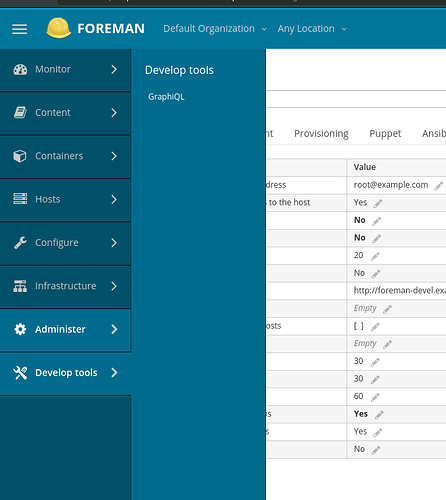 Make your PR! Have fun.