Hi
I freshly install katello 3.17 on centos 7.9 in my testlab and run into this issue.
Anyone able to add vcenter 7.0 as computer resource ?
Problem:
Not able to get vsphere 7.0 DataCenter added after successful test connection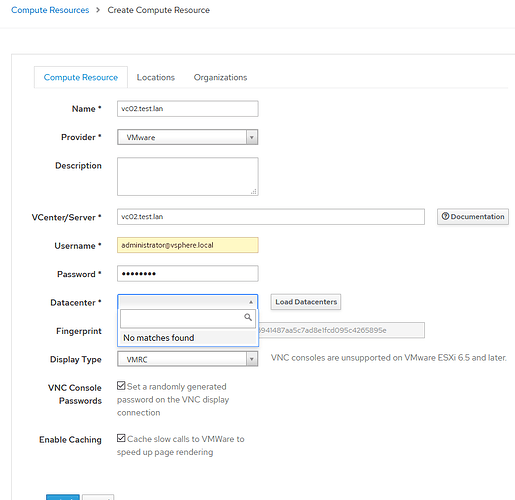 Expected outcome:
be able to add vsphere 7.0 farm into katello 3.17.
Foreman and Proxy versions:
latest foreman and proxy as of 12/10/2020
Foreman and Proxy plugin versions:
latest foreman and proxy plugins as of 12/10/2020
Distribution and version:
[root@foreman ~]# cat /etc/redhat-release
CentOS Linux release 7.9.2009 (Core)
[root@foreman ~]#
Other relevant data: