Problem:
Hi,
After completing the upgrade to version F3.0, I no longer see the Lifecycle Environment and Content View information when I edit a existing host, from All Hosts page. Registering a new host show Content Source not defined either. Even if I manually define this data (before they were completed automatically), they reappear empty when I return to this page.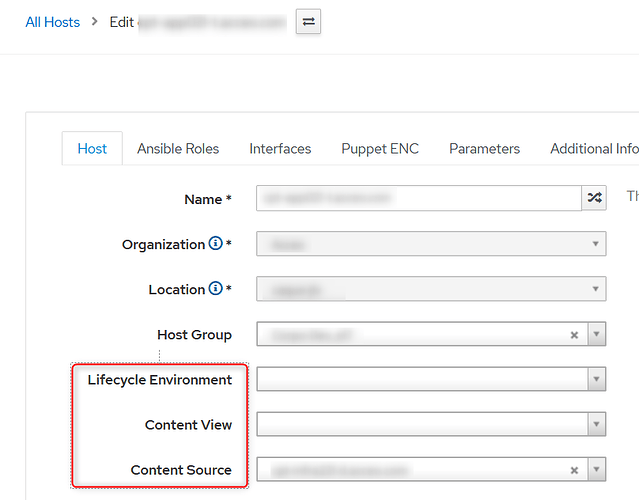 However this host information is well defined on the Content Host Details page.
Expected outcome:
The Lifecycle Environment, and Content View information concerning each Host, should be kept saved on the Host Edit page, when these are defined manually (or automatically as in the previous versions, after defining the HostGroup).
Foreman and Proxy versions:
Foreman 3.0.0
Foreman and Proxy plugin versions:
foreman-tasks 5.1.0
foreman_ansible 6.4.1
foreman_chef 0.10.0
foreman_docker 5.0.0
foreman_puppet 1.0.3
foreman_remote_execution 4.7.0
katello 4.2.0.1.rc3
Distribution and version:
CentOS 7 release 7.9.2009
Other relevant data: