**Problem:
As you can see in the attached screenshot, all my hosts have the same issue, they do not report anything.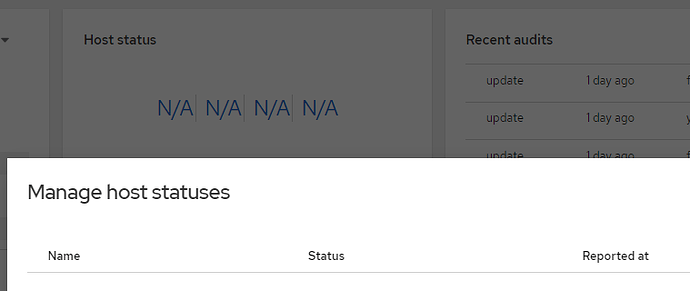 Expected outcome:
Foreman and Proxy versions: foreman 3.3 + katello 4.5
Foreman and Proxy plugin versions:
Distribution and version: Redhat 8.6
Other relevant data:
Maybe related to my other issue => Smart proxy error ??
Does anyone can help me to correct this please ?
Thx in advance