On Foreman 3.6.1/Katello 4.8.0.
Do not use Foreman to provision/deploy hosts, only add them to Foreman after the fact.
Just noticed that when I look in the Details tab after opening a host, the HW properties shows 1 GB more RAM then the VM actually has.
Ex.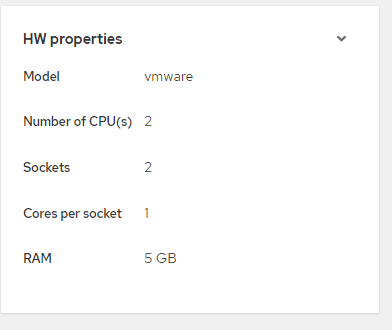 From vCenter:


Where does the extra 1GB of RAM come from?