I used this method to sync the errata to foreman. However I think there are some issues how foreman processes the errata.
I used this python script to process the errata.xml file.GitHub - vmfarms/generate_updateinfo
then proceeded to make a local repository on the host and synced the repo to foreman. All this works just fine.

The issue however seems to be with how foreman handles that information. CESA_2021__5192 for example. According to foreman there are no hosts that this applies to. While according to spacewalk this errata affects hosts that are registered to foreman.
Package installed currently on the host.
samba-common-4.10.16-15.el7_9.noarch
Package that should contain fix for the security issue.
samba-common-4.10.16-17.el7_9.noarch
So I believe that foreman does not correctly inform the admin about what needs to be updated. AFAIK the packages where the version is lower than what is listed on the updated packages here https://access.redhat.com/errata/RHSA-2021:5192 is affected.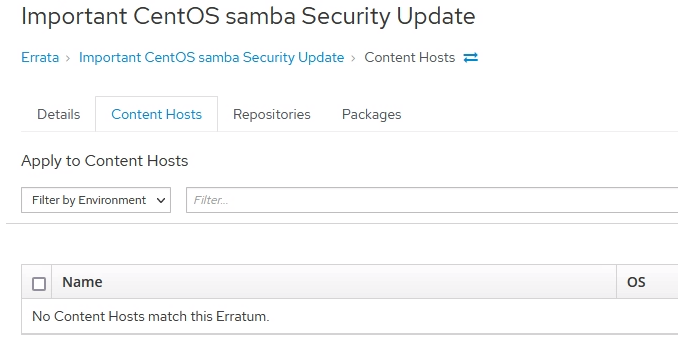 Foreman does see that the package needs to be updated but doesn't inform that there is some errata to be applied to the host even though the errata is synced to the host.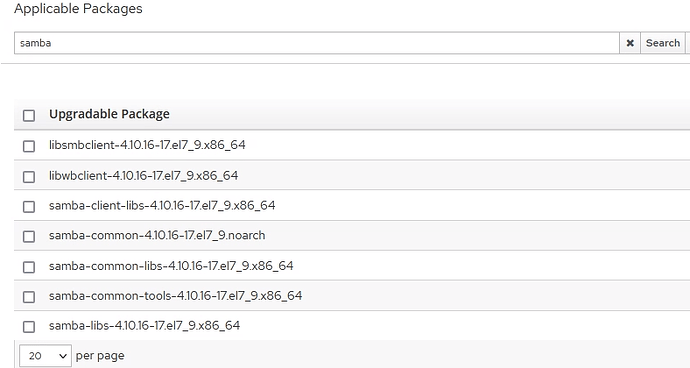 I'm curious wheter this is an issue with how foreman handles this specific errata file or something else. ATM I have not updated the package yet, but I'm guessing that when the package matches the package version on the errata updated packaged foreman might inform that there is errata that need to be applied. I'm currently using this errata file. https://cefs.steve-meier.de/errata.latest.xml.bz2