Hello all,
While trying out the new nightlies I found some things that surprised me around reporting.
First of all, there are now 2 charts on the dashboard.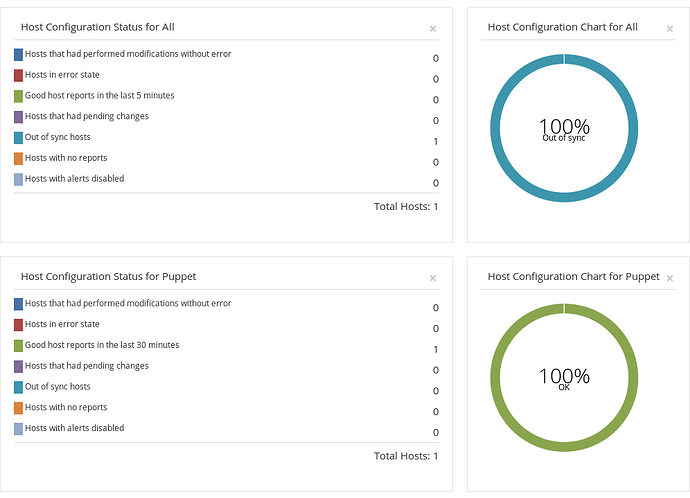 Why this distinction and why is the first expecting a report every 5 minutes?
I noticed that the segments in the pie charts are no longer links for a few releases. In the past these were links like they are on the left panel. Was this a concious decision or is this an accidental regression?
The search is last_report < "5 minutes ago" and that results in a host with a report that's 26 minutes old. Note that last_report > "5 minutes ago" has no results. Was this always the syntax or is this a regression?
If you remove enough widgets to not need a scroll bar the navigation is stuck in expanded mode on the Monitor panel. It's still functional and you can go to other panels, but if it loses focus it reverts to Monitor in expanded mode.
Please let me know if I should be creating redmine issues.