Hi all,
I fresh install a new Foreman 3.7 & Katello 4.9 via official document as below
Installing Foreman Server with Katello 4.9 Plugin on CentOS/RHEL
I have also created a product whcih named CentOS Stream under Content > Products. For the repo, I follow this reference Creating Repositories to Synchronize
After sync process done, I create a VM from Linux KVM host and trying to provision this VM under Discovered Hosts menu. However, the Media Selection always return to All Media even I select Synced Content originally.
Here are somc screenshots what I configure for this VM.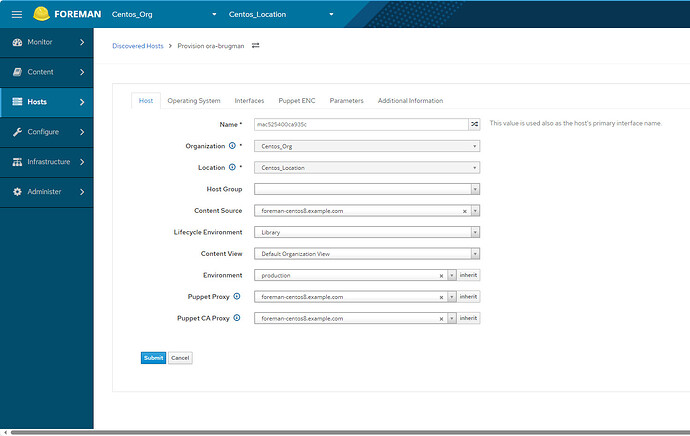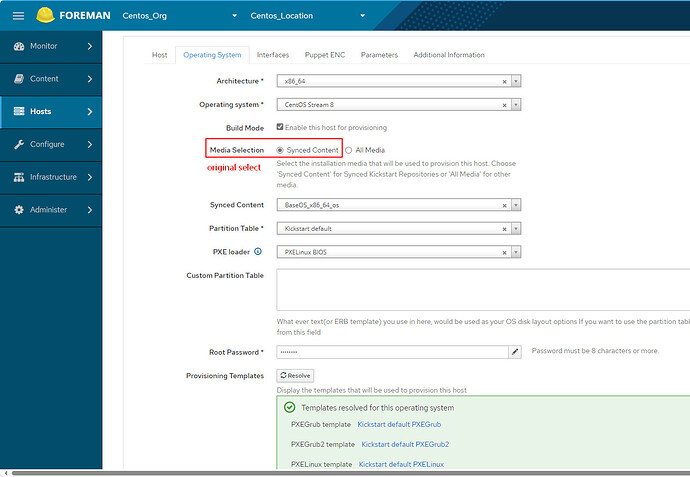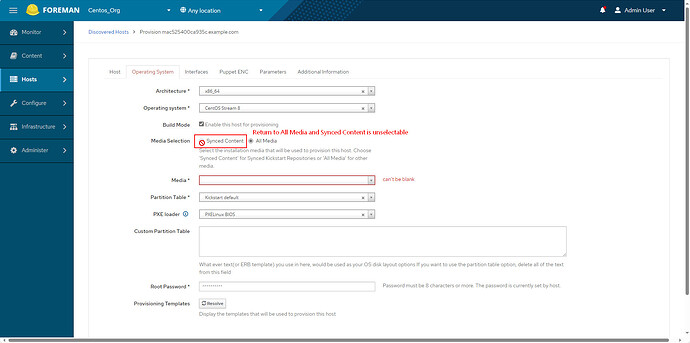 So, have I missed something or configuration wrong? How can I achieve provision this testing VM via local synced repo?