Hello,
I find codeclimate rater not useful, it's us the reviewers who decide what is the sensitive threshold of what's too long method or line, not this tool. I've learned over the time to completely ignore it and I literally never go there as its output is not relevant in 10 years old Rails code base. I don't mind anyone using it, however this happened now multiple times (last time on Friday).
I was finishing a review, everything went smooth and the result report looked like the regular "only codeclimate has problems" so I merged: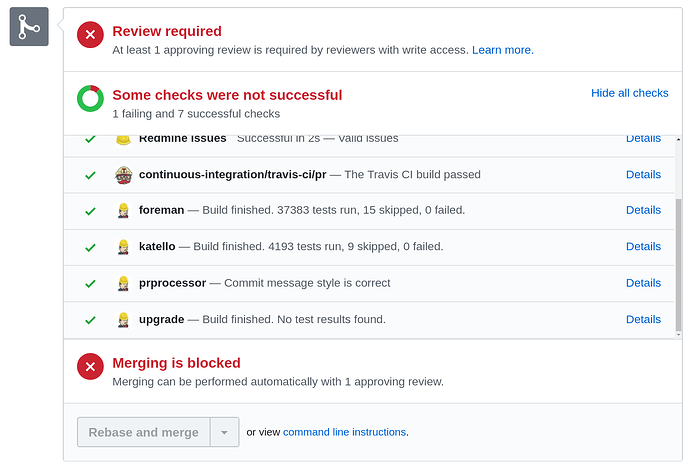 Except it was not codeclimate but katello failed tests, a good hundred of them. Yes, it was my fault, however codeclimate does not make it easier I actually see it as a struggle I need to work with.
So the Monday poll is.
Remove codeclimate from github PR
Git gut and keep the thing