Problem:
Preseed stuck after network configuration.
Expected outcome:
Preseed continues
Foreman and Proxy versions:
DHCP
Version
2.4.1
Subnets
[FRA1 - Subnet 1
Dynflow
Version
0.3.0
Registration
Version
2.4.1
SSH
Version
0.3.2
TFTP
Version
2.4.1
TFTP server
false
Distribution and version:
Debian 10
Other relevant data:
Server is booting via iPXE and fetches data via TFTP. After configuring network, the setup is stuck as shown in this image:

Reading the syslog of the booted machine in setup mode, these information are provided: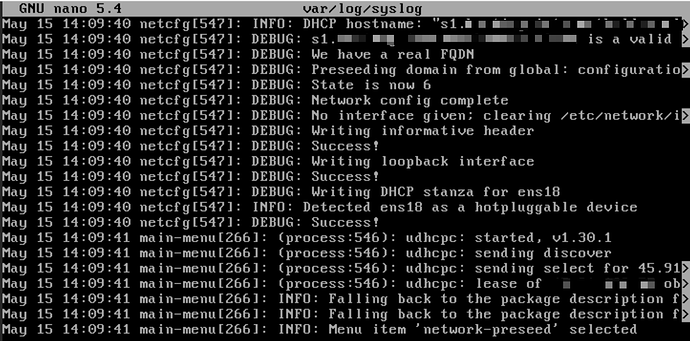 I am not sure how to proceed here, as there is no error shown.