Hi,
I've recorded a screencast on a proof of concept of being able to use
Dynflow to manage MCollective commands: sending both single and multiple
commands and receiving the results that can be further processed.
The demo shows a simple sinatra application that runs Dynflow on background
and exposes simple UI for running mcollective commands. The progress of the tasks
is shown using the built-in Dynflow web console.
The second part of the demo shows how that work can be reused in Katello (my branch
already running Dynflow on background). In the Katello, there is already a remote
commands feature and it's really easy to plug more implementations.
The video is available here: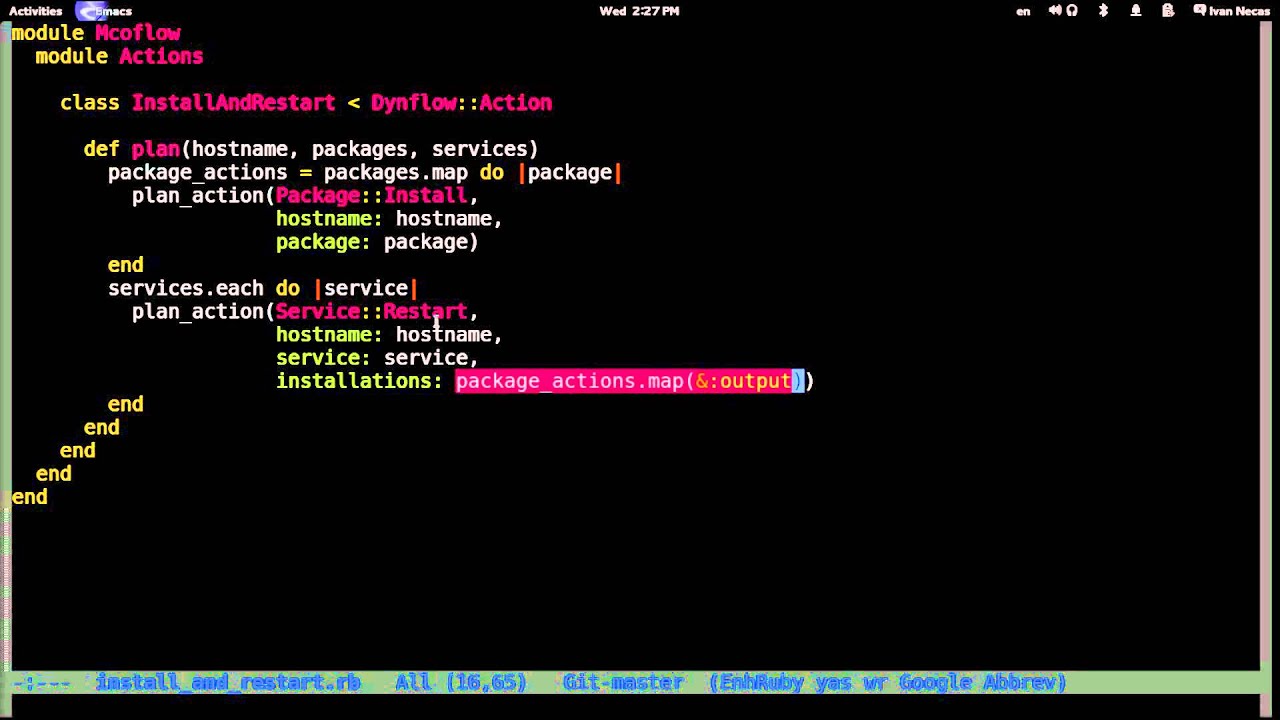 The code is available here:
https://github.com/iNecas/katello/tree/dynflow-mcollective (the Katello's branch reusing the MCOflow in their existing remote execution feature)
One of the purposes of this demo is to explain the Dynflow's approach to this kind of integration.
The idea is the dynflow controls the state of the task and sends the individual
commands to mcollective, the Dynflow itself runs on Foreman server, either sending the commands
directly to the message bus, or using smart-proxy as a web proxy to the message bus (on
the proxy side, it would translate the API calls to mcollective messages and listen on the
bus for replies, sending it back via a callback, similarly as it's done in the current mcollective
approach.
My plan is to create a foreman-dynflow plugin, that will extract the dynflow infrastructure code
that is now part of Katello, so that it could be used by other plugins/maybe the core, if
they find it interesting.
Another possible use-case is leveraging Dynflow for background tasks, as
it's already async by default, either directly using the thread pool Dynflow has inside, or
abstracting other async task tools in case it's appropriate (from this perspective other async
execution tool is on the same level of abstraction as mcollective or Pulp task).
You can also watch more on how Dynflow is used in Katello in this deep-dive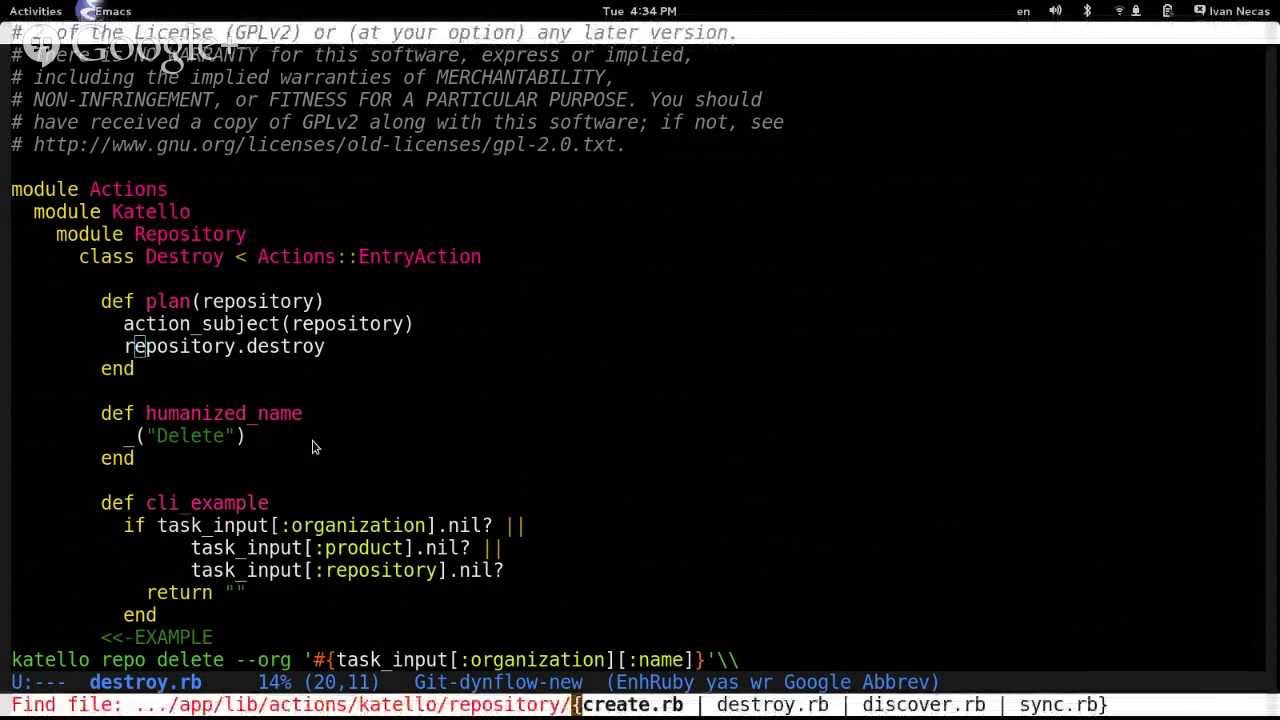 Feedback welcome,
– Ivan