Hi folks,
I'm replacing our old Foreman server with a new Foreman 1.21 instance. I installed the new instance using foreman-installer.
I notice that there is no installation medium present on the new instance, and I'm a little confused about how to get started. I was expecting Foreman to come populated with URLs pointing to a couple of popular distro mirrors, such as Ubuntu-- is that not the case?
Let's pretend that I wanted to use a nearby mirror such as http://mirrors.ocf.berkeley.edu/ubuntu/. How do I format the URL on the following screen?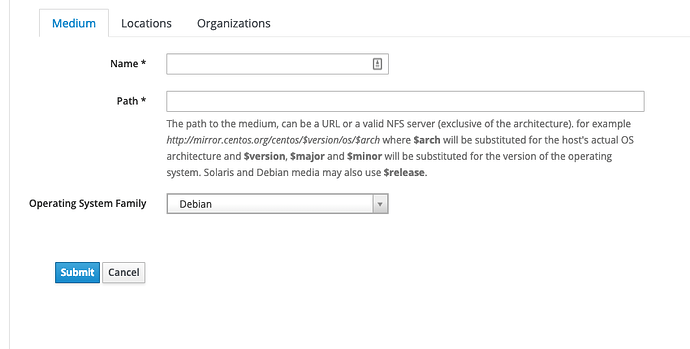 CentOS is a little more straightforward, as I simply use a URL such as : http://mirrors.ocf.berkeley.edu/centos/$version/os/$arch