Problem: Looking for subscription-manager package to be installed on Debian 10 and 9 systems. we have some EOL machines that are required to be managed with foreman tool
below url provides the location for Debian 12 and 11. I dont find one for Deb 10 or v9
https://oss.atix.de/html/debian.html
also I did check the article-
Subscription Manager for Debian & Ubuntu on apt.atix.de - #17 by lentferj and added below entries:
wget -qO - https://apt.atix.de/atix_gpg.pub | apt-key add -
echo "deb https://apt.atix.de/Debian10/ stable main" >> /etc/apt/sources.list
but still I get below error on my Debian 10 system (that has connectivity to internet)
E: The repository 'https://oss.atix.de/Debian10 stable Release' does not have a Release file.
N: Updating from such a repository can't be done securely, and is therefore disabled by default.
N: See apt-secure(8) manpage for repository creation and user configuration details.
Expected outcome: download and install subscription-manager
Foreman and Proxy versions: Foreman with katello was installed last week. so it is latest v3.7 (attached snippet)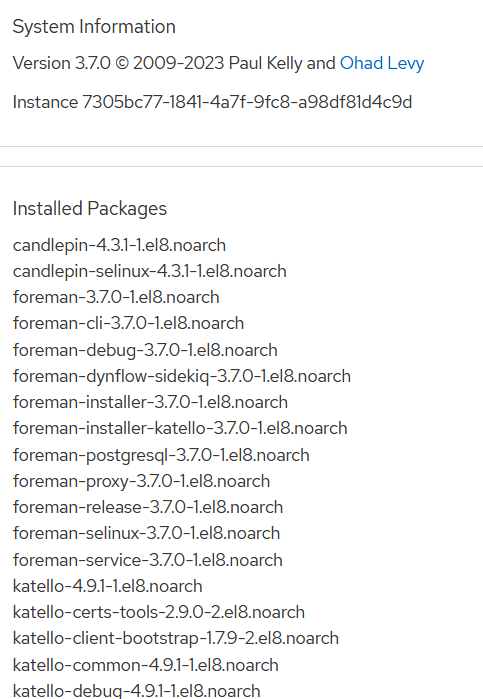 Foreman and Proxy plugin versions:
Distribution and version:
Other relevant data: