Hello everyone!
Recently i've used the bootdisk plug in to deploy some ubuntu machine, using as install media the "default" ubuntu mirror present in foreman.
At this point i will want try to deploy machine using my own install media. (if is possible)
First i create a new media install.
To do this i've only extract the content of an ubuntu-server ISO and served via apache.
But when try to create the "host image" i get the following error:

This is the directory structure served via apache: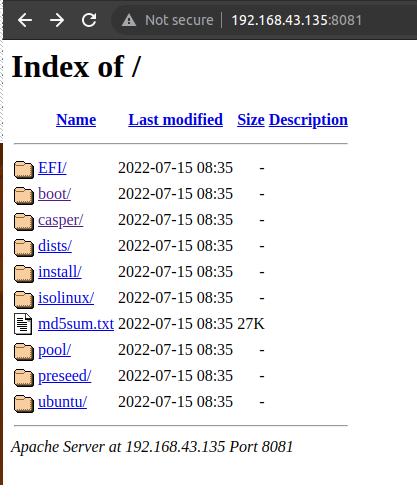 Operating system details:



i'm using foreman 3.2
Where i wrong?
Thanks in advance