Problem:
Can't get to login page due to Browser HSTS error in Firefox and Chrome.
Expected outcome:
WebUI would load
Foreman and Proxy versions:
Foreman and Proxy plugin versions:
Other relevant data: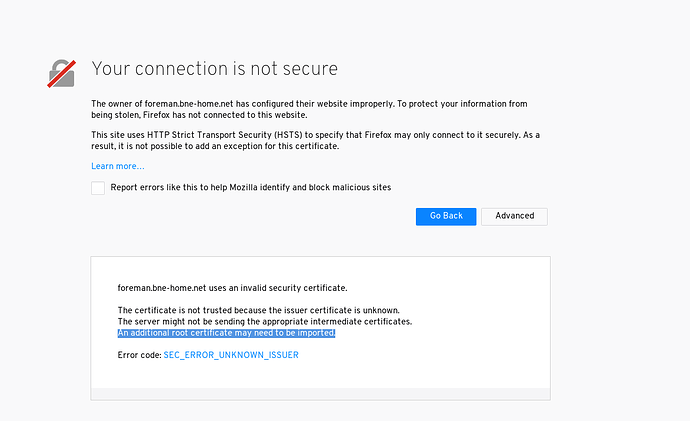 Good chance that I'm just a fool here, but how are we getting past this problem (Attached Screenshot) at the moment? Until recently, I was still able to hit it with Chrome but not Firefox. Now both browsers are giving me the same error. Is there a root CA that is created that I need to import, or whats the approach here?