Problem:
When I try to create a new user in Foreman, the UI "hangs" (i.e. never responds) on the action, and the new user will not be created. However, the UI still allows to navigate normally, and perform other tasks.
On the server side, a "rails" process starts running at 100% flat out.
The system does not recover on it's own.
Reboot doesn't fix the issue. (however it stops that hanging "rails" processes)
I can reproduce the problem every time.
If I try to create several users, for each attempt, the server will start a new "rails" process, and all of them will run at 100%, until there are no more CPU resources left.
I wasn't able to find any relevant information in the logs. Where should I look for?
Expected outcome:
New user account should be created immediately.
Foreman and Proxy versions:
3.5.1
Foreman and Proxy plugin versions:
katello 4.7.2
foreman-tasks 7.1.1.
foreman_remote_execution 8.2.0
Distribution and version:
Rocky Linux 8.7
Other relevant data: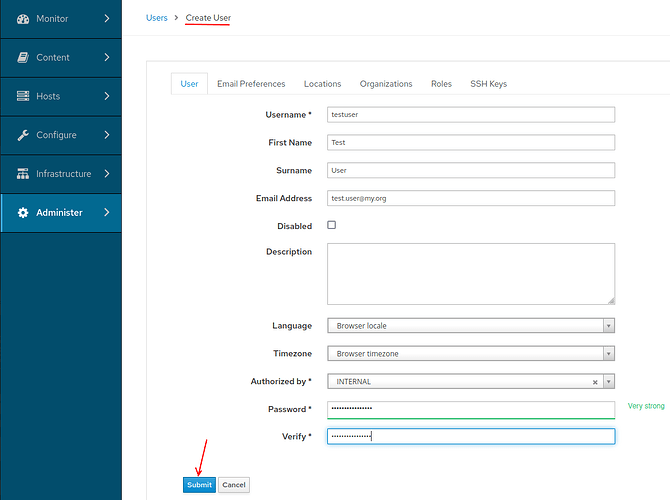 1 attempt to create a new user:


4 attempts to create a new user: