Foreman 2.3.3
Katello 3.18.2.1
We are trying to use Content → Products deb repos for Ubuntu (bionic, focal) and Debian (buster). We are able to add them and use them but not for provisioning as they are not synced properly with Upstream URL. For all deb repos we are missing:
main/deb-installer
main/installer-amd64
and even when we specify exactly components like that:
main,main/deb-installer,main/installer-amd64,restricted,universe,multiverse these two are not Published At: http://our-foreman.ourdomain.com/pulp/deb/Our_Organization/Library/custom/Ubuntu/Bionic/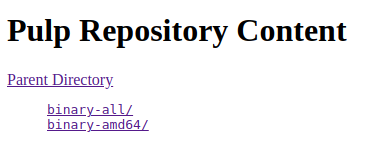 During the sync, there is no errors or warnings. Everything seems to be fine.