Hi ,
I have tried configuring the discovery plugin using the documentation but have encountered an issue and would like your help .
My network setup consists of a bare metal server connected to trunk port using vlan tagging to connect to the network I am trying to do PXE boot with UEFI a little after the pxe boot starts , I see the following message: fetching netboot image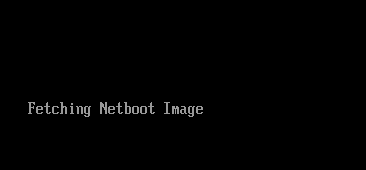 in this stage it hangs forever , I am unsure which provisioning template I should use for UEFI and I saw
some examples online which didn't work.
I tried the following templates : pxegrub2_discovery , pxegrub2_discovery , PXELinux global default ,
I am unsure which parameters exactly to use and if the URL needs to contain 8443 port for example ,
my final goal after a successful discovery to my nodes is to clone one server os (Rocky 8.5 ) to another discovered server .
Foreman version 3.2.0 , foreman_discovery 20.0.1
your help will be appreciated