Hi all,
On a PR that add MTU support to the subnets in foreman, I discussed with some of you about Network support in foreman and how IMHO foreman can simplify host creation (select ipv4 subnet and/or select ipv6 subnet VS select a network) and open the door to more integration with external network providers (eg: create a network in a network provider or compute resource on network creation in foreman or import network subnet…)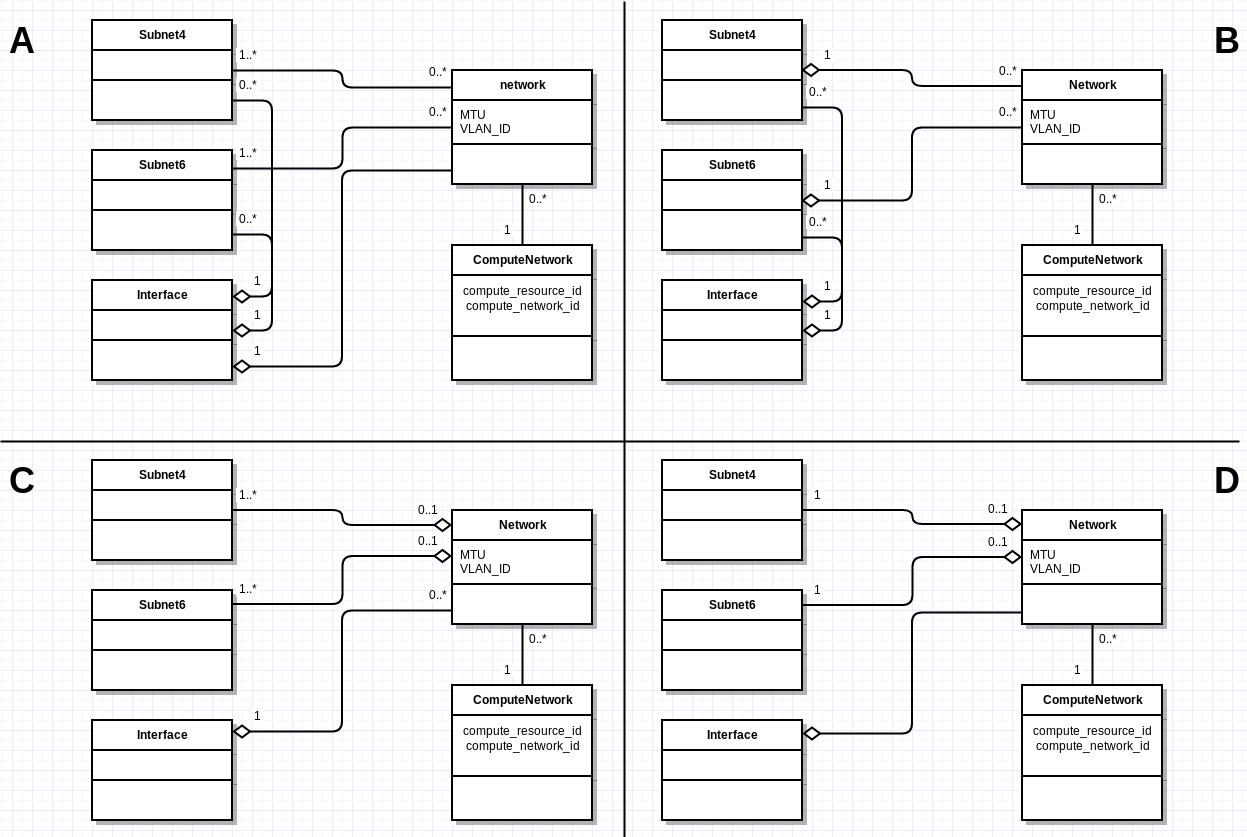 I never saw other implementation than D (1 network is 0…1 IPv4 subnet and 0…1 IPv6 subnet with at least one of them and IPv4 and IPv6 networks are not used on another network), except on some network routers (Case C). Case D is the more simple implementation but I don't know if some other are widely used by foreman users.
Because actualy the VLAN ID is on the subnet model, and if you remove from the picture the Network and ComputeResourceNertwork parts, think foreman is acting as:
Case D for virtual interfaces, because it will use the first VLANID it found and ignore the other.
Case A for 'normal' interfaces, if users don't care about VLAN tag.
IMHO, I think that the case D is the good way to go if we decide to go that path. I think that will help to automatically select the compute resource network in a second time, and will simplify the host interface GUI.
Maybe this can be a good candidate for foreman 2.0
Any comments/thoughts are welcome

Cheers