Problem: installation media
Expected outcome: we need to install Centos 8
Foreman and Proxy versions: we have 3 Proxy servers
Foreman and Proxy plugin versions: 3.3
**Distribution and version:**3.3
Other relevant data:
we have build the foreman server and proxy server which is working fine with cent os 7.9 we can install successfully.
When we attempt to install Centos 8, which is not moving on its own.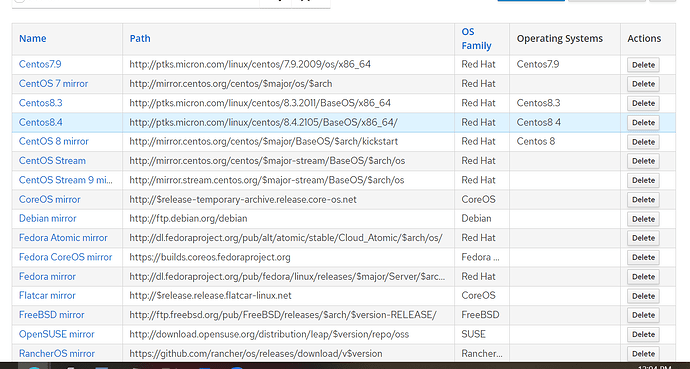 Please suggest me where is the link path for the centos 8 related dump so i will copy the image into my server it.