Problem
Hi guys,
we've just migrated from Spacewalk to Foreman+Katello, so I'm kinda new to this environment, don't throw to many rocks

Expected outcome:
Select multiple hosts from Hosts/Content hosts, and then have a list of updates available for all hosts and be able to pick what updates to deploy next.
This was a cool feature to spacewalk, usually I selected lots of VM's and choose "available updates".
On the next screen I was presented a list of updates and so I was able to select all the files or just a few to push to update.
Is there a was to achieve this using Katello ? If I select multiple hosts the single option I have is this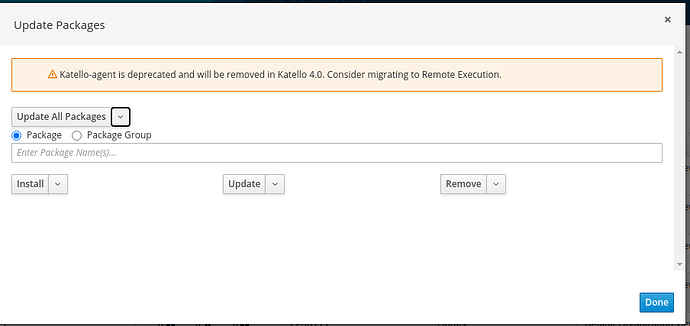 Foreman and Proxy versions:
foreman: 2.0.1
katello : 3.15.1
Distribution and version:
CentOS Linux release 7.8.2003 (Core)