**Problem: Mismatching checksums for deb repo
**Expected outcome: Repo have to work corrcetly
**Foreman and Proxy versions: 2.31
**Foreman and Proxy plugin versions: 2.3
**PulpServer: 2.21.4 **Pulp: 2.1.0
Hi Team,
I created a lot of deb repos for my vms. One of them giving mismatching checksums error which elastic search repo. Others working correctly. Can you help me ?
error_ouput.log (7.6 KB)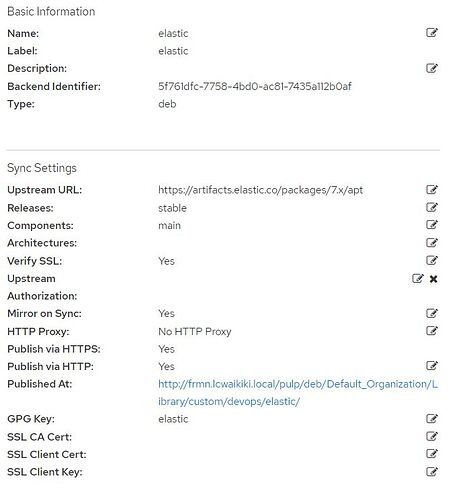 Error:
Katello::Errors::PulpError: DEBSYNC002: Unable to sync 5f761dfc-7758-4bd0-ac81-7435a112b0af from https://artifacts.elastic.co/packages/7.x/apt: mismatching checksums for heartbeat-7.10.0-amd64.deb: expected 37c00ee061f382dc4609c4968f6715a93a30ce2a, actual 451b46ce3e70322905d9df9a997450e77bc14191