Hi all,
In the new host page, the overview tab brings a high-level summary for the host, but due to the amount of data a host can have (combining core and plugins) and for achieving a more organized user interface, we have designed an additional "details" tab.
In this tab, users can observe deeper information regarding the system, OS, NICS, content, registration, virtualization, and more.
The design is similar to the overview tab, registered cards from core, and plugins which can be re-order by specific weights. However, in this case, more content and cards are significantly expected, therefore we have added a collapse / expand mechanism to each and every card, so users can be focused only on what they care about and to allow a more responsive grid looks.
Collapsed layout: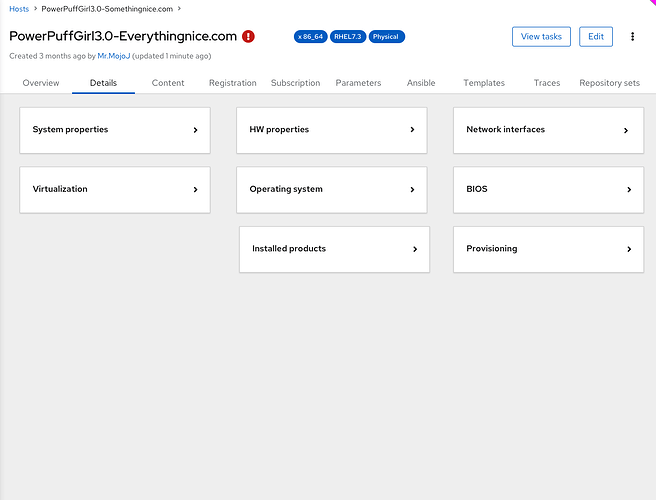 expanded layout: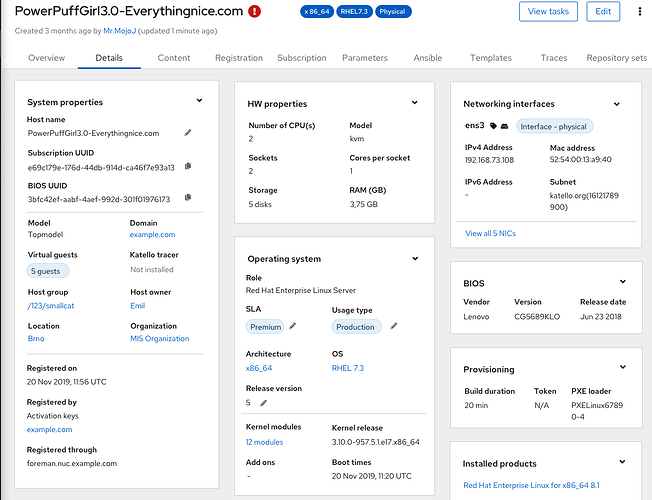 global expanded/collapsed switcher
You also can test it with this work in progress pull request which added this details tab, expand/collapse feature, and system properties card.
Some questions for further discussion:
In general, what do you think about this cards layout? Is it beneficial to you?
What should be the default? collapsed or expanded cards layout?
does a global collapse / expand button look beneficial?
Would you favor a "remember me" mechanism, so expanded cards will stay expanded during the entire session?
Cheers