Hi all,
I briefly want to share a plugin we've been developing over the last few months.
Yesterday, the packages landed in nightly and support for the plugin was added to puppet modules so I thought it would be a good time to introduce foreman_supervisory_authority, a plug-in that integrates Foreman with the Elastic APM.
The plugin collects various performance data that can be visualizes in Kibana.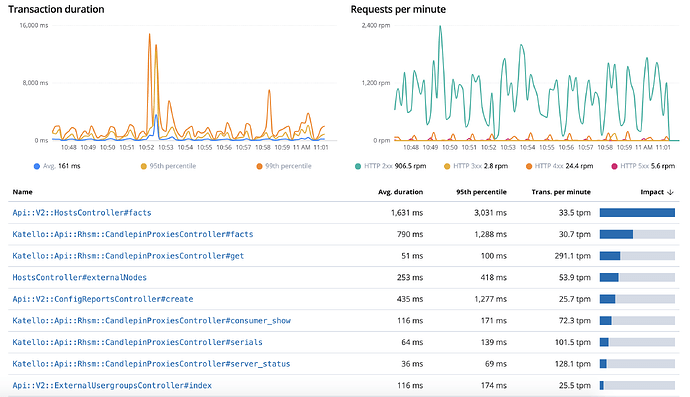 The APM might be useful to debug performance issues. E.g. it allows you to view all database requests that happen during a request and how much time was spent on them.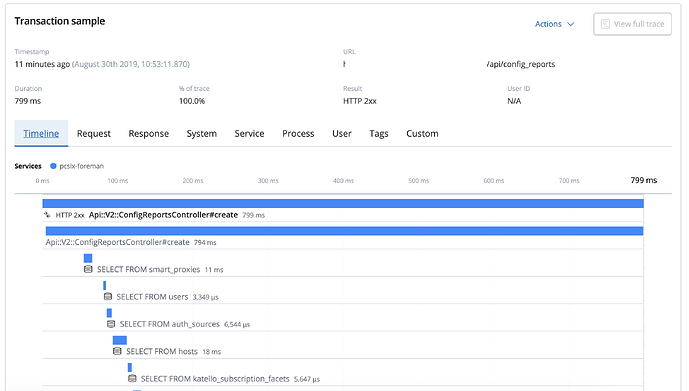 I've also written a plugin to integrate the APM with smart-proxy. But due to the ancient ruby version we're using the ruby apm agent currently does not work in the environment we run smart-proxy. If we can this to work, it would be possible to correlate requests from core and the proxies.
Let me know if you find this useful.
Timo