Problem: Hello. I've done fresh install of foreman(1.22)/puppet(6.6) with foreman-installer on Ubuntu Server 18.04 with this manual (with obvious swap for newer version).
Eventually I've made it finish successfully with no errors in CLI. However I was unable to follow the manual further since puppetlabs/ntp module were not showing in GUI along with Import button on Classes page.
On this very forum I found suggestion that the problem lies in smart proxies were not installed automatically when they should, and, apparently, they are responsible for showing or detection of puppet modules (?).
From the same post I found that theforeman/foreman_proxy module can somehow help me with the issue, which I've totally installed from puppet forge. But I have no Idea what to do next with it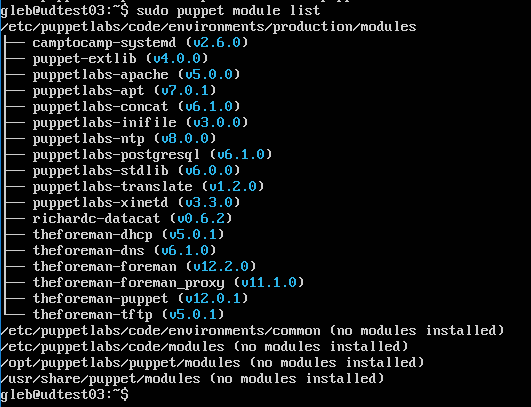 Expected outcome:
So… How can I bring foreman GUI environments/classes/etc in working condition?
Foreman and Proxy versions:
1.22
Foreman and Proxy plugin versions:
1.22
Other relevant data:
Initially I was trying to install puppet5/foreman 1.20 as stated in manual however I was unsuccessful and started experimenting with newer version (It was later when I found out that the reason was that something during installation process were conflicting with system proxy variables)
I've also had to reissue certificates for puppetserver because there was some conflict with private key or something so agents were not communicating with server. Solved it with those instructions (https://puppet.com/docs/puppet/6.6/ssl_regenerate_certificates.html)