Problem:
I am able to bind foreman to our AD server to use AD LDS part of ldap.
Instead of rendering the photo data into picture, it just show raw photo data.

ldapsearch result of my AD account to my AD server.

thumbnailPhoto:: /9j/4AAQSkZJRgABAQEAYABgAAD/2wBDAAgGBgcGBQgHBwcJCQgKDBQNDAsLD


Attribute Mapping mapped to thumnailPhoto for photo.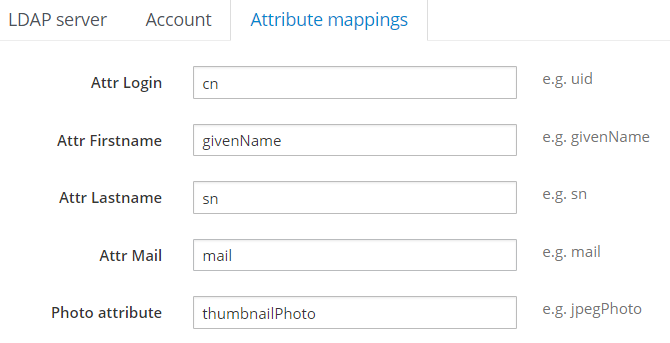 Expected outcome:
Seeing my photo from AD server after login into foreman as my AD account.
Foreman and Proxy versions:
1.17
Foreman and Proxy plugin versions:
Other relevant data:
[e.g. logs from Foreman and/or the Proxy, modified templates, commands issued, etc]