Problem:
I have a problem with activation key for OracleLinux (7.9). In activation key all the repos are enabled and subscriptions are added. But i still do not get the repos listed?
[root@host1 yum.repos.d]# subscription-manager register --org="ORG" --activationkey="OracleLinux_7_9" --force
The system with UUID 4fb77729-29a9-4ff3-a257-07a8f1882079 has been unregistered
The system has been registered with ID: d5c73409-a4f2-4364-b779-1e11fd264d85
No products installed.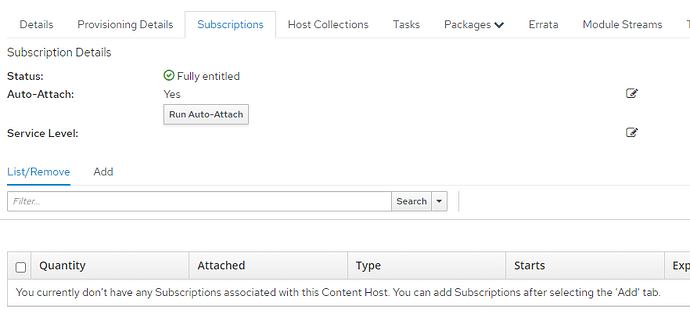 Expected outcome:
Foreman and Proxy versions:
foreman-3.0.1-1.el7.noarch
katello-4.2.1-1.el7.noarch
Foreman and Proxy plugin versions:
Distribution and version:
CentOS 7.9
Other relevant data: