Problem:
Expected outcome:
Foreman and Proxy versions:
Foreman and Proxy plugin versions:
Distribution and version:
This is what the PXElinux template looks like
DEFAULT linux
LABEL linux
KERNEL ipxe.lkrn
APPEND dhcp && chain http://foremanpuppetserver/unattended/iPXE?token=1f91c5ef-117d-4178-a7a7-e87ba35f4079
IPAPPEND 2
what looks like "Kernel ipxe.lkrn" passed. tcpdump shows that the gateway sends some dhcp discovery/request and no server responds back
And this what I see from the console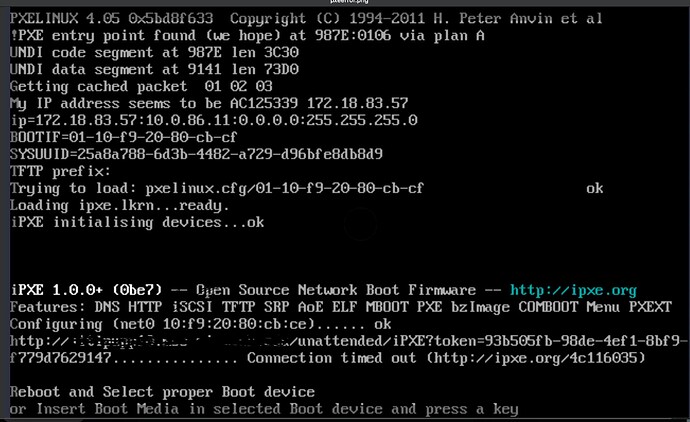 and tcpdump shows the last request timed out - note they are not http request, they are dhcp!
so I don't understand why dhcp discovery again. And I also confirm the http request on the console screenshot should work if executed.
Any hint?