Problem:
Managed host defaults to "Default Local Boot" in the PXE menu
Expected outcome:
Default to "Chainload the first hard drive (hd0)"
Foreman and Proxy versions:
Foreman 3.5 Katello 4.7
Foreman and Proxy plugin versions:
Distribution and version:
Redhat 8.7
Other relevant data:
Provisioning templates in Administrator Settings Provisioning tab are set to:

/var/lib/tftpboot/pxelinux.cfg/default reflect the global setting: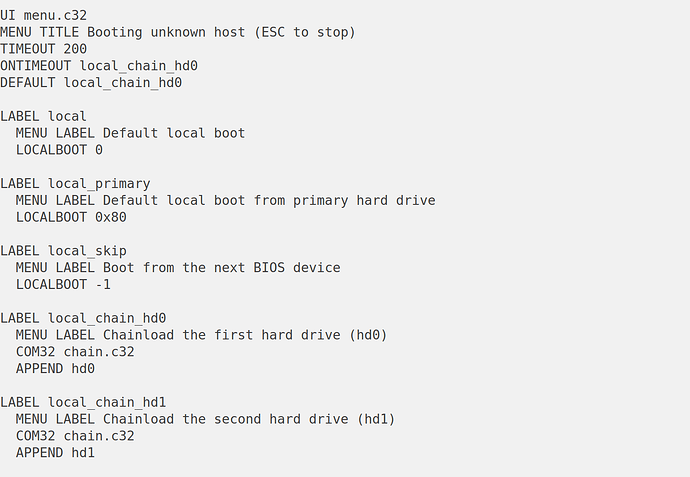 However this is the menu that is presented for unmanaged hosts and includes all my custom templates.
The managed menu is: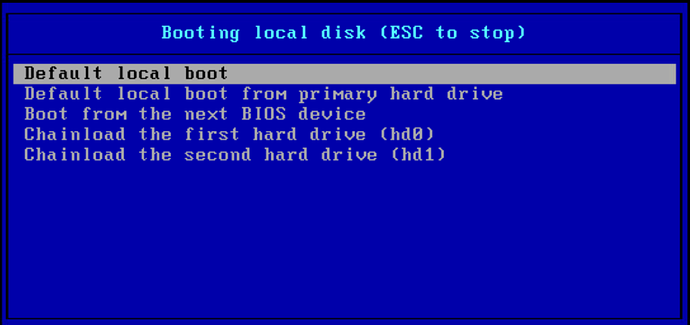 What controls the default countdown item here? I need it to also default to Chainload the first hard drive, instead of "default local boot" which just fails and starts the 20 second countdown again.
Thank you for any help.