Hey everyone!


We're considering a redesign of our activation keys detail page, and we'd love to hear your thoughts and opinions on the matter.
Proposal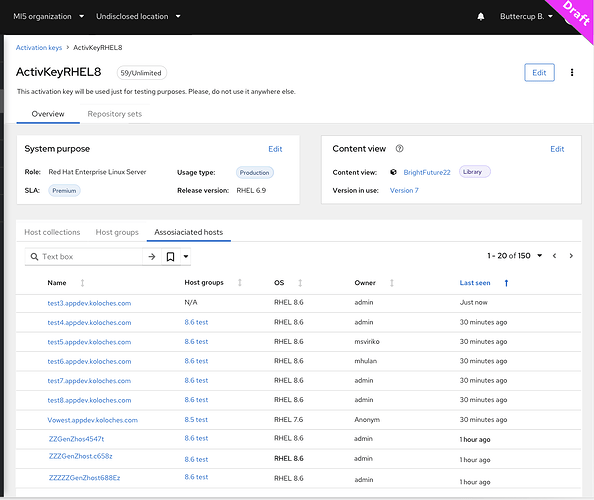 What you can see here:
There are two tabs Overview and Repository sets. Repository looks exactly like the one in new host detail page.

You can edit the top part- name, description and limitations. You can also delete the AK from the kebab on the top.

In the Overview tab, there are two cards for System purpose and Content view. (Edit will open a modal to change relevant parts there)

Underneath there is a table with Host collections (that is actionable you can add and remove collections), list of Host groups and list of Associated hosts which are view only.
How do you feel about redesign?
Is there anything missing?
Please, feel free to leave your comments, ideas, or any other thoughts you have regarding the activation keys' redesign. This helps us ensure we're meeting your needs in the best way possible.