Problem:
I add a host, set it to build and reboot but am presented a menu that includes my custom template but selects the wrong menu item.
Expected outcome:
Reboot it and it gets imaged using my custom template.
Foreman and Proxy versions:
Foreman and Proxy plugin versions:
3.4
Distribution and version:
Redhat 8.7
Other relevant data:
So i have a working kickstart that is fine when I manually reboot and select it from the menu. I set it as the default kickstart for my host group and added the host to the hostgroup. When editing the host I can see that is the assiggned template. Host is set to build mode. I reboot and see this menu:

My kickstart is at the bottom, the #1 item gets selected, fails and then it just boots the existing OS. I've been looking at videos and the official documents and don't see exactly where I'm failing to get this to work.
I used build PXE Default which added in my template to the menu and I'm assuming that's where the other menu items come from. How do I just get it to use my template.
It's "pending installation" with the legacy UI.

When I review the provisioning template it's the correct one.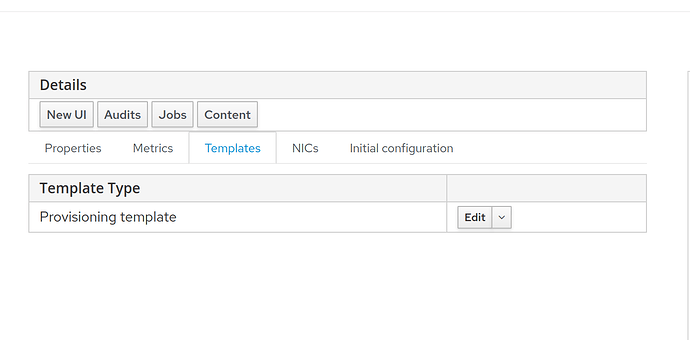 I'm assuming that I'm just getting the usual manual pxe boot menu for some reason and maybe foreman doesn't have the permissions it needs to take control of PXE when I reboot the host?
Thanks for the input.