Hello,
I deployed fresh server with foreman-2.4 / Katello 4.0.0 / Pulp3.
After deployment I tryed to add some repositories CV, CVV but tasks are stuck for more then 15 hours with message : (waiting for Pulp to start the task).
How can I identify on which task or sub-task Pulp is blocked?
Is there a way to reset pulp tasks or a cleanup?
I tryed to restart all foreman-maintain service with foreman-maintain service restart and also restart the server several time but still the same status of stuck taks.
With Pulp3 we can't use pulp-admin tool any more, so how can I unblock the situation and make tasks running successfully again?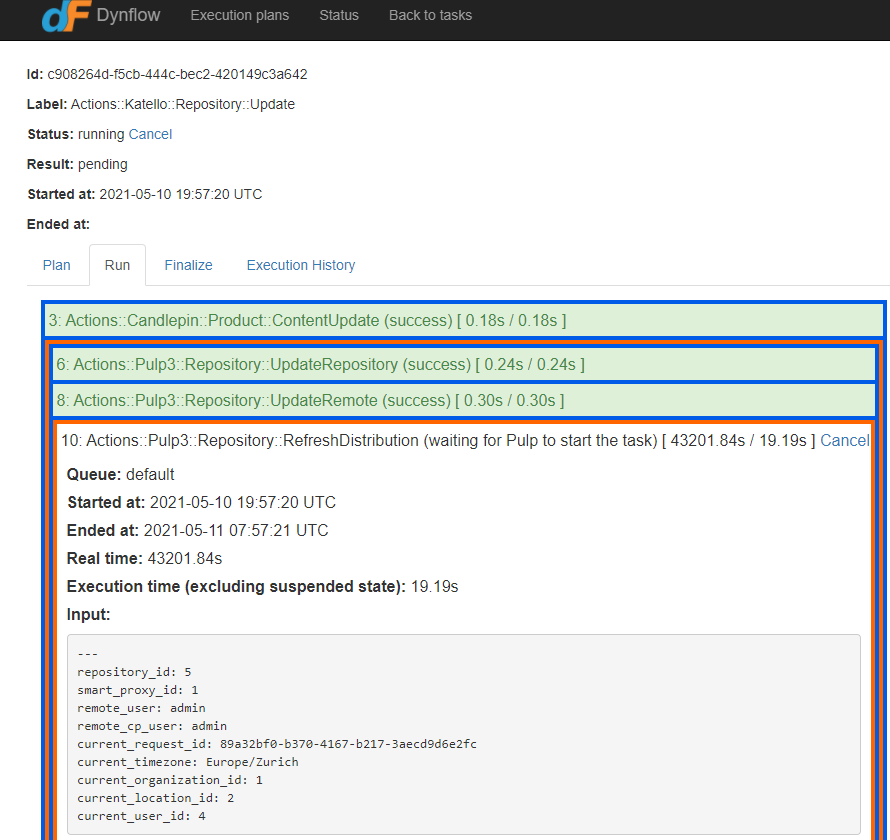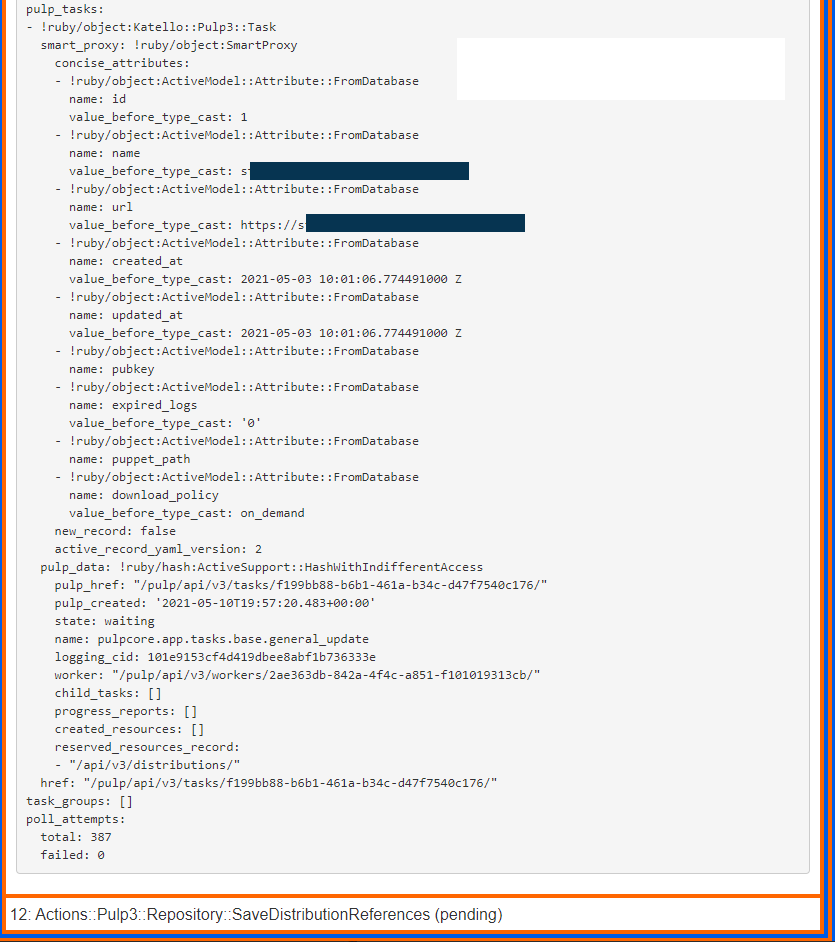 Regards,