Running Foreman 3.2/Katello 4.4.
Just after I register a host using the "curl https://foremanproxy.example.com:9090/register" method I see this warning symbol close to the hostname but unknown why. I know this goes away after a while but a tad annoying.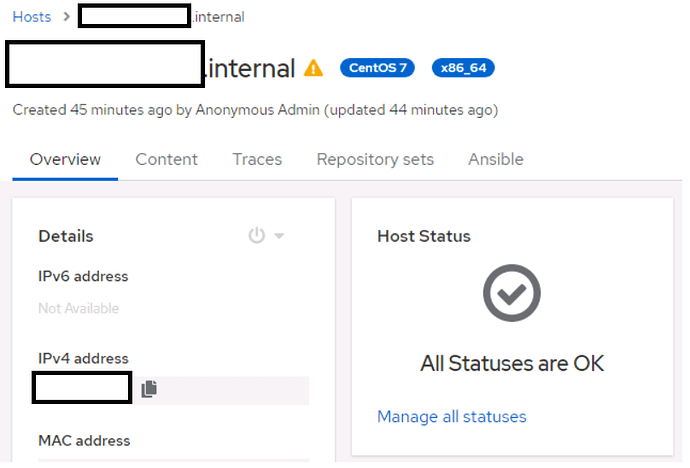 Clicking the warning symbol shows me: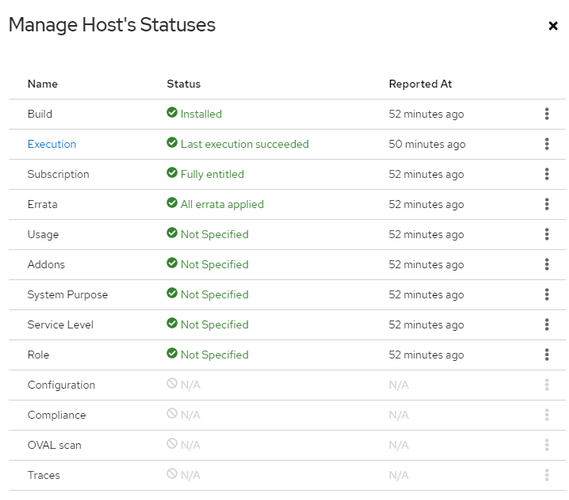 Also if I do a search for hosts with "global_status != ok" it comes up in the list but with a green checkmark on it.