Problem:
I would like to setup traces for my Ubuntu hosts which it working like a charm for my RedHat like distros.
Katello-upload-profile and katello-host-tools-tracer are installed on the hosts, I can see the needs
for reboot in the host status but nothing appears in the traces tab. Is that a normal behaviour for Ubuntu or did I miss a step somewhere?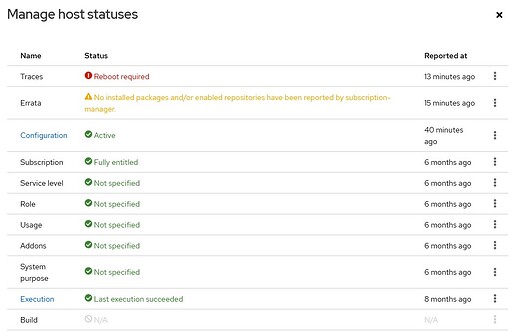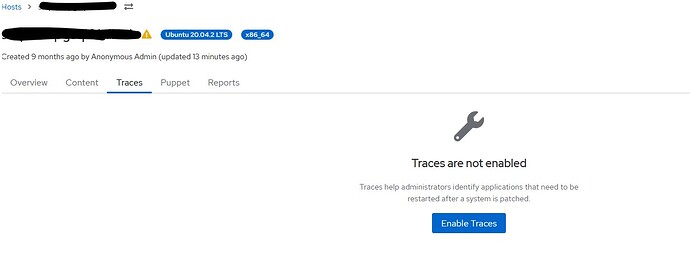 Expected outcome:
See traces in the tab
Foreman and Proxy versions:
Foreman 3.5.1 Katello 4.7.3
Foreman and Proxy plugin versions:
|plugin |version|
|—|—|—|—|
|foreman-tasks | 7.1.1|
|foreman_bootdisk |21.0.3|
|foreman_puppet |5.0.0|
|foreman_remote_execution |8.2.0|
|katello |4.7.3|
|puppetdb_foreman |6.0.1|
Distribution and version:
OracleLinux 8.7
Other relevant data: