In the new (and default) job invocation wizard we got some feedback that users would like to skip all the steps (for example when re-running a job).
Which button would you prefer to have for that?
Run on x hosts - will start the job execution on the selected hosts.
Skip to review - will move the user to the last step of the wizard with a summary of the job so it can be reviewed before running the job.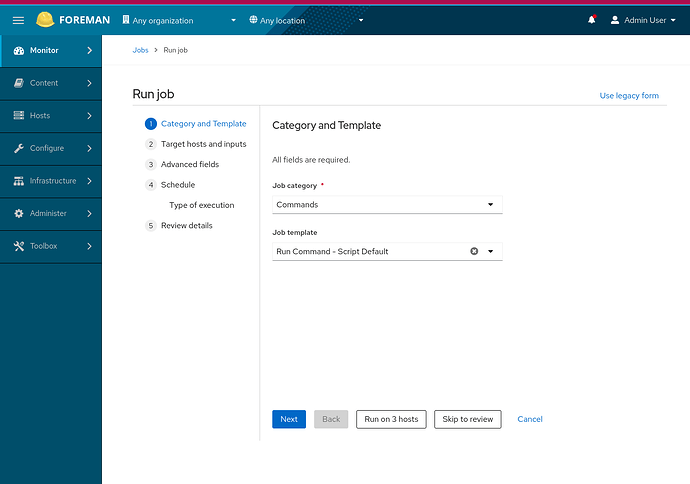 Run on X hosts
Skip to review
Both options