Problem:
When booting the Ubuntu 20.04 installer, the bellow error appears: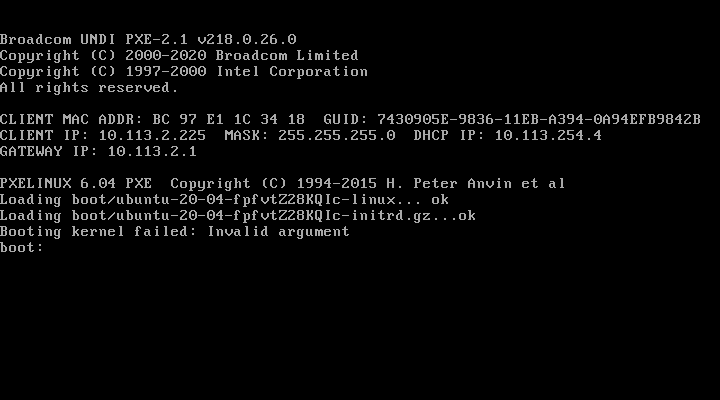 "Booting kernel failed: Invalid argument"
Expected outcome:
The system boots
I have tested using an extremely minimal PXELinux menu. Even with no arguments, the same error appears. I have verified that the initrd and kernel files exist.
What further testing should I do?