Hi all,
I'd like to propose to move foreman_register to core. The plugin I wrote as a proof-of-concept allows a user to enroll an existing host with Foreman.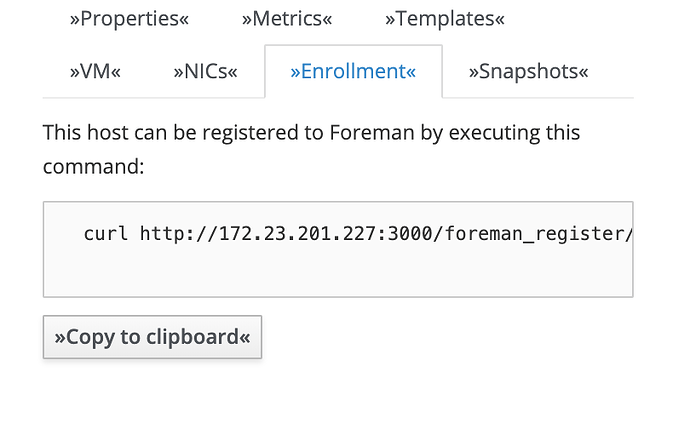 On the host show page a user with the proper permissions sees a shell command that can be executed on the particular host to enroll the host with Foreman. The shell command is a curl http://foreman.example.com/template | bash style of command. The magic url contains a JWT so this process is pretty secure and we can safely verify the identity of the host.
The plugin registers a new template kind, the registration template which is supposed to be a shell script that does the heavy duty. This template is rendered when the magic url is accessed.
This can be used to
install puppet on a new host, setup puppetca certificates, run puppet so facts are uploaded
setup credentials so the host can be accessed by foreman for remote execution / ansible / a finish script
register the host for content stuff
The sky is the limit. Our powerful templating engine should support a lot more use cases. Any more ideas?
I was told that there is similar functionality in Katello that allows to add an existing host to Foreman. Can we combine these features?
I'll file a PR to move the code to core so we can review & merge it using our standard workflow.
Any comments or feedback?