Hey guys !
I've started to create our new Login Page based on Patternfly-React's Login Page,
and I'd like to brainstorm with you to get the best results we can get.
See PR: https://github.com/theforeman/foreman/pull/6234
First glimpse: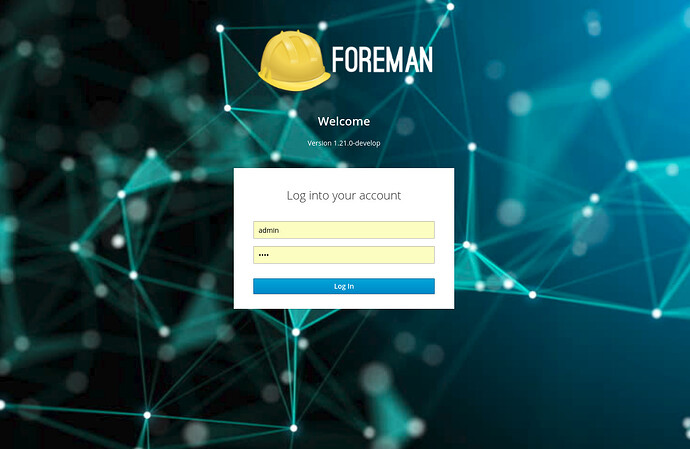 Please tell me what are your feeling about this change?
What do you think about the background, does it suit Foreman?
Some improvements we'll benefit from this change:
client side validation for empty fields,
there's also an option to validate email address / password length but we aren't going to use it.

There's an option to add a language selector ( part of the original design )
so we can pass in all the languages that foreman currently supports.

There's an optional footer links we can add, please tell me what would you like to link to.

I am thinking to add a loading indication. It takes some time to log into the app,
so in my opinion it would be great to have some indication other than seeing the browser loading,
such as the Log In button transform into a loading circle? anything is possible, please tell me if you have any cool idea.
Anything important to consider?
I got some feedback in the PR to keep in mind some related tests or usage of Login Page,
such as: CI pipeline and Installer acceptance testing,
if you know of any usage please feel free to mention it.
Thanks, and hope you'll like it